More and more businesses are creating more space on site using modular buildings. Modular buildings have many benefits compared to traditional ways of building and this new process of building is changing the construction industry across the world. The advantages of modular buildings are now often outweighing bricks and mortar and businesses are choosing more flexible, cost-effective and quicker ways to create more space for their developing demands.
Quick to Construct
Construction projects with modular buildings are much quicker, often being completed 30-50% faster than traditional building methods. The difference between the traditional build and the modular build is that the construction process can be undertaken all at the same time. For example, the indoor construction process can be done alongside the rest of the build, whether it's foundations work or the erecting of panels. One of the advantages of modular buildings is that the structures can be constructed off-site in modules and are then delivered as flat-packed panels to the site, ready to be completed by a team. Adverse weather conditions are also not too much of a worry, as the structures can be constructed at any time and the build is not affected by the weather. The fact that modular buildings are constructed 80% off-site also means that there is less disruption for businesses and low health and safety risk, ensuring that the smooth-running of daily business is not impacted in any way. Modular buildings can be planned, designed and erected within a few weeks, making it a fast solution to increasing business demands.
A Cost-effective Solution
The expense of constructing a traditional build has many associated costs which limits a business's scope for what they can necessarily afford as supposed to what they actually need. The advantages of modular buildings are that companies, organisations and schools do not need to waste months or even years of saving capital, getting planning permissions, finding and scheduling in a reputable building firm, to eventually have more space on site. Modular buildings can be hired or purchased, depending how long they are needed for. Hiring a modular building offers a flexible payment option that can be arranged for the desired time. If a business needed more warehouse space or a building to use for storage or increases in production, modular buildings are a quick and easy solution. Not only are modular buildings quick to construct, but they are also much cheaper than a traditional building, making them much more attractive to businesses and organisations.
Strong, Durable Materials
Because modular buildings are constructed off-site, there is less waste of materials used which is of benefit to the environment. The structures are made from lightweight, durable materials to make certain they last. The internal walls are fire-proof and provide good sound insulation. The main framework of the structure is aluminium, a strong non-corrosive hot dipped galvanised steel. The structures are airtight to ensure that they are also energy efficient. The advantages of modular buildings are that you have a choice of non-insulated or insulated. The non-insulated structures are a good budget solution for a workshop or for non-sensitive storage use. Businesses which use non-insulated modular buildings may use them as a warehouse, a stockroom, storage, seasonal space or an extra space for emergency solutions. Insulated modular buildings are usually made from an industrial aluminium alloy with a steel frame. The walls can be corrugated steel sheets, insulated composite panels or recycled UPVC. The roof is constructed from an insulated double-skinned flame retardant PVC with an automatic air compressor pump to inflate sections to minimise internal condensation and make sure the structure stays insulated.
Smart Designs
Many people may think that a modular building is unlikely to be as aesthetically pleasing as a permanent structure. However, this is not the case – thanks to using quality materials that are sustainable and innovative designs that are practical, modular buildings look smart and contemporary to the eye. The advantages of modular buildings are that they can be bespoke designed, so whether you need non-insulated or insulated, need it to be adjoined or become an extension to an existing building, the design is exceptionally flexible. Modular buildings can be designed and constructed to suit your budget, your space and reflect your brand. They can easily be constructed and dismantled, so if you move premises, disassembling, transporting and reconstructing is easy.
What Are Modular Buildings Used For?
The advantages of modular buildings are that they can be used for many different purposes, throughout various sectors. Whether your business is a garden centre, a manufacturer or a school, modular buildings are the ideal flexible solution for additional space:
• Supermarkets
• Retailers
• Manufacturers
• Service facilities
• Car showrooms
• Garden centres
• Schools
• Recycling centres
• Farming and agriculture
• Waste disposal
• Transport and logistics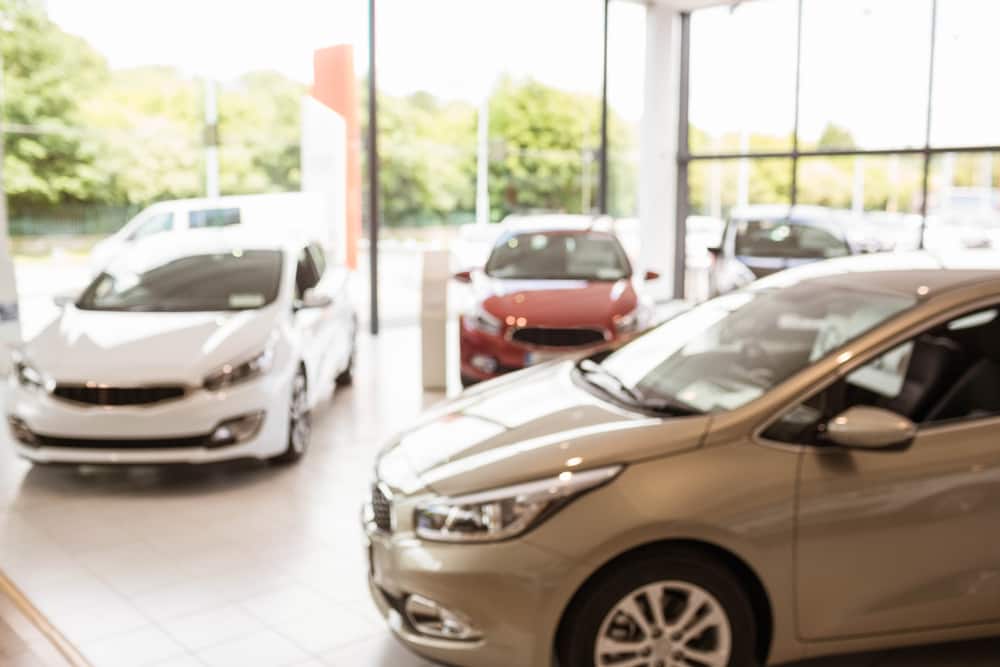 Why Choose a Modular Building?
The advantages of modular buildings are that they are quick to construct, cost-effective and flexible. If you were to plan the construction of a permanent building, you would need to spend a huge amount on the planning, the materials and the building team. It may also take months or even years before the building work is completed. Often businesses need a temporary solution, so hiring a modular building is the most cost-effective way of providing more space to meet demands. The advantages of modular buildings also mean that businesses or organisations to not need to manage disruption of building works on site because modular buildings are constructed off-site and assembled by a professional team on your premises. Depending on the design and your premises, you may not need foundations or planning permission too. Modular buildings are the perfect solution for any business who needs extra space quickly and the fact that they are so cost-effective compared to constructing a permanent building, makes them ideal in any circumstances. If you choose to hire a modular building and decide that you need it for longer than the contractual agreement, then it's no issue to extend the contract.
Talk to Us
Speak to our professional and experienced team to find out how we can help to find the best solution for your business. No matter what industry you're in, the advantages of modular buildings can be extremely beneficial to the ongoing development of your business.