Temporary buildings are being used more and more by businesses and are considered a good solution for extra space, storage needs and warehousing. Companies all over the world are choosing to use temporary buildings to fulfil their requirements, creating more space on site for manufacturing, production, storage and transport. Temporary buildings for medical storage facilities are an excellent solution because they are quick to construct, strong and long-lasting. Although the word 'temporary' suggests they can only be used in the short-term, in fact temporary buildings can last for as long as 30 years.
What Are Your Storage Options?
When a business gets to the point of needing more space, it is often bursting at the seams. Decisions to extend, plan a new building on site or move to new premises is very much financially dependent on the bank account, but additionally it is often – what is the quickest solution? If you have the extra space on site to construct a new permanent building, then you will need to consider the costs involved and the timescales. Appointing a reputable buildings firm, paying for all the raw materials and often needing to get planning permission can cost a fortune and take many months, if not years. Moving to new premises may be a viable option but there are many elements that need to be considered; finding a suitable location for your workers, finding affordable premises and dealing with the backlash of unhappy customers if there is a delay in manufacturing due to the upheaval of moving. Temporary buildings for medical storage facilities is a quick and cost-effective solution, avoiding any upheaval or disruption to the day to day running of the business.
The Benefits of Temporary Buildings for Medical Storage Facilities
Temporary buildings are prefabricated structures that are made from lightweight materials that are strong and durable, lasting for around 30 years. They arrive on the premises pre-built and are constructed from large sections for the final build on site. Temporary buildings for medical storage facilities can be hired or purchased, making it an affordable solution for medical companies that is flexible and suitable for their requirements. Not only are temporary buildings cost-effective for businesses, but they are also constructed quickly – from planning to final build, the temporary building can be on your premises within a few weeks. This means that businesses have a quick solution when they need more space, instead of having to struggle for months or years until they have more storage space. Additionally, if you are based in the UK, then completing a permanent build can be tricky when you are faced with adverse weather conditions. Temporary buildings are quicker to construct, meaning that issues with weather rarely affect the build. Temporary buildings can be bespoke designed, whether it's an extension of an existing building or built to your requirements, structures are flexible.
1. Affordable and more cost-effective than a permanent building or moving premises.
2. Can last up to 30 years.
3. Can be hired or purchased – whichever is suitable for your business.
4. Easily constructed and dismantled.
5. Can be constructed within a few weeks.
6. Construction is rarely affected by bad weather conditions.
7. Buildings can be bespoke designed to suit your needs.
Why Are Temporary Buildings a Good Solution for Medical Storage Facilities?
Temporary buildings are a good and affordable solution for medical storage facilities because they can be bespoke designed to suit your requirements. If you need ambience storage that is temperature controlled for your sensitive products, then this can be included. If you need special loading bays to help control loading and transport, then temporary buildings can be flexible to your needs. Temporary buildings do not only come as a standard structure, they can be customised to a business's requirements, making the structures a perfect solution that is built to specifications. If your business is operating effectively on your current premises and you just need more space, then temporary buildings for medical storage facilities may be the most sensible solution. Pharmaceutical and healthcare companies need to make certain that temporary buildings for medical storage facilities are maintained at the correct storage conditions to ensure the highest quality. Occasionally, a business may need a short-term solution for ambient storage but it is vital that the products are stored at the perfect requirements so they do not lose quality, especially for the patient's safety. Therefore, it is imperative that storage facilities meet industry requirements.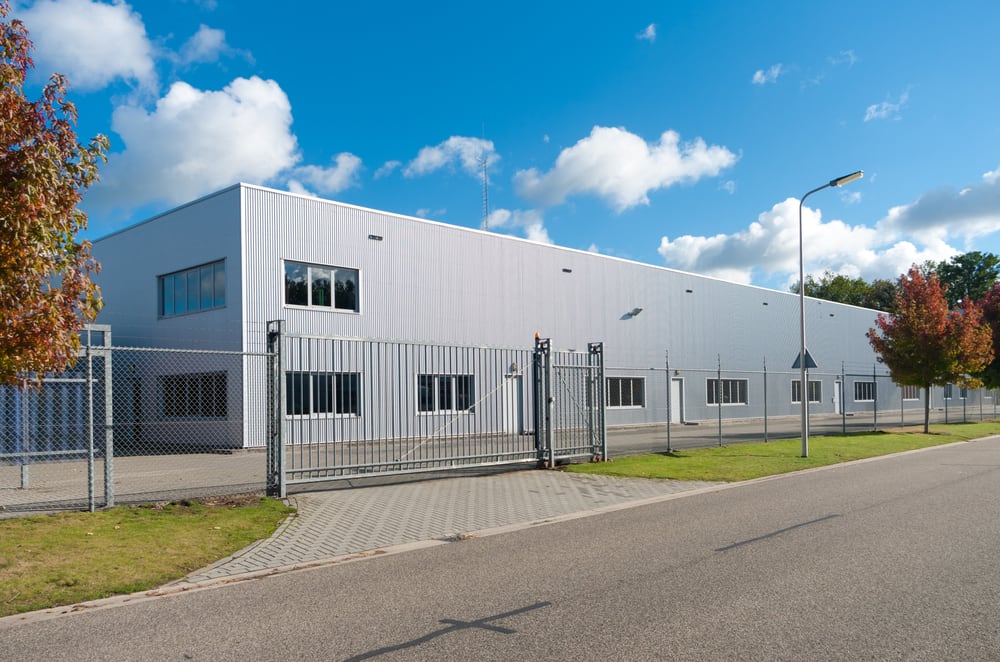 Why Temporary Buildings are Hassle Free
Temporary buildings for medical storage facilities are ideal for pharmaceutical and healthcare businesses because they remove the hassle of planning a new building or having to uproot and move premises, yet perfectly creating the extra storage space that they need. Temporary buildings can last for up to 30 years, so whether you need a structure for short-term use or you need it for the foreseeable future, temporary buildings are flexible. Structures arrive at the premises part-built, so the final build on site is quick – reducing health and safety issues for businesses. Constructing a temporary building does not rely on fair weather conditions, we can easily construct your building in most types of weather. If a business decides to move premises at some point in the future, the professional construction team at Temp Re Build can simply dismantle the structure and rebuild it at the new premises for you. If you are hiring a temporary building for medical storage facilities and decide that you need it for longer than originally planned on the contract, we can simply amend the terms on the agreement.
If you need temporary buildings for medical storage facilities, then give us a call today. Our experienced and professional team are more than happy to advise you of the best temporary building that would be suitable for your requirements. If our standard structures are not ideal for your needs, then we can discuss a bespoke design that is customised for your business.