Temporary buildings have become one of the most popular solutions for businesses and companies so that they can expand their premises to allow more space. Extra space is often needed for an increase in warehousing, manufacturing or distribution but some businesses cannot predict how long they will need it for, so choose temporary buildings as an easy solution, rather than building on site. The armed forces are also making more use of temporary buildings, as it makes more financial sense and is often a quicker solution than anything else. Armed forces storage solutions are often needed quickly and within a restricted time limit, so temporary buildings have become a common use on sites.
For the armed forces and all businesses, building additional structures on site can cost a huge amount of money, and while you may need extra space to improve your service or business, you may not have the ready cash available to pay for it. If you need the space quickly to fulfil demands, then getting planning permission and appointing a trustworthy building team can be all too time-consuming. However, temporary buildings do not require much planning and they can be rented or purchased, depending on how long you need them.
Quickly Constructed Buildings for Armed Forces
The armed forces have bases all over the UK and overseas. The British Army, The Royal Airforce and The Royal Navy each have countless bases that cover a very large area, ensuring that they can accommodate their quarters and their vehicles. Barracks require large solid structures which can store equipment safely and securely, so temporary buildings for armed forces seem to be a good solution. Temporary structures also do not need any foundations built and they do not need planning permission which can be laborious. Although these structures may be called 'temporary', they are by no means short-term, and can easily last for up to around 30 years. The armed forces may require a shelter or warehousing temporarily, so a short-term solution makes sense. However, if that requirement changed, then a temporary building can also be used as a long-term solution.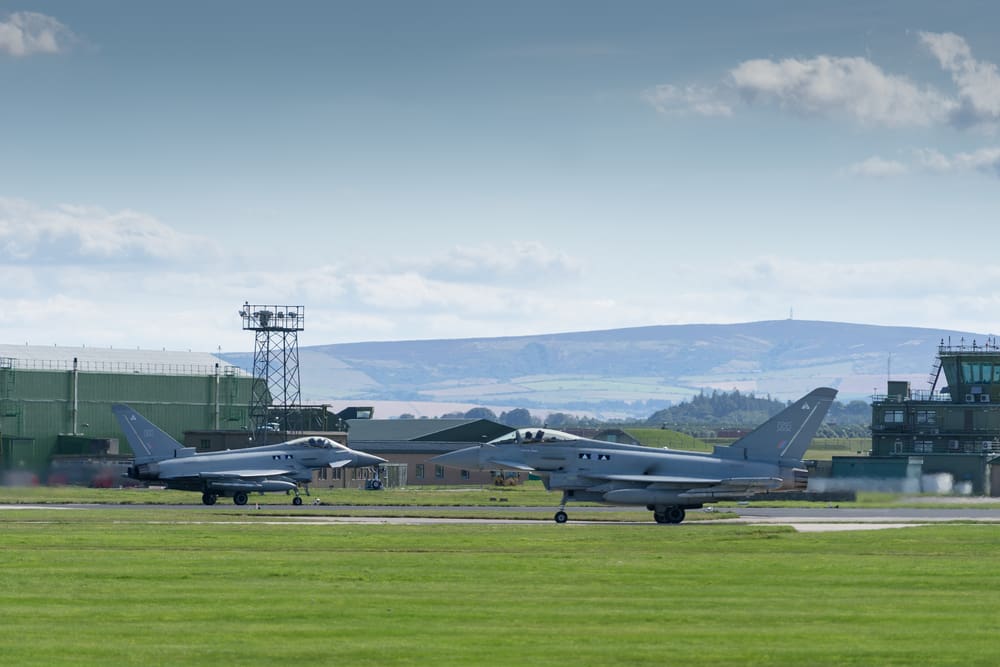 Why Are Temporary Buildings a Good Solution?
Two of the major advantages of temporary buildings for armed forces, is that you do not need planning permission or foundations to build on, the structures can simply be erected wherever you need, so long as it's a fairly even surface. The construction can also be bespoke made, so however your existing buildings need to expand, the structure can be customised to your needs. Temporary buildings for armed forces can be extended, changed, increased or shrunk easily because they are made from durable light materials, so are very versatile.
Temporary buildings for armed forces offer a flexible and adaptable solution. Temporary buildings can also be moved, so if there is a site reorganisation or storage needs change then we can easily disassemble and rebuild elsewhere. Each structure can be customised to your needs, so if you need insulation or loading bays, we can adapt each structure for you. Temporary buildings can be a short-term and long-term answer for armed forces, giving them a solution which is quick to install with no complications.
Temporary Buildings for Army Bases
Businesses develop and change over the years, often requiring more space on site and an increase in the size of premises. The armed forces are just the same, often requiring extra space on their bases to accommodate their ever-changing requirements. There are numerous army bases all over the UK and abroad, and expansion on site is happening all the time.
Temporary buildings are a quick and easy solution to what could be a short-term or long-term need for more space. Although the phrase 'temporary' may suggest that they are not long-lasting, it's quite the opposite. Temporary buildings are made from strong, durable light materials which can be easily constructed on a hard surface and the buildings can last for around 30 years. The structures do not need foundations and because they are so easily erected, they also do not need planning permission. Temporary buildings for army bases have become a popular solution to requiring extra space that is built from strong, secure materials.
Temporary Buildings Vs. Building On-site
Planning to build on site does not only require planning permission, building regulations, a hefty cash outlay and a decent building team, it can also be very disruptive for businesses and armed forces. Extra building vehicles and noise are the most common nuisances to unsettle sites that are trying to get on with their daily business. Planning to build on site does not only incur huge costs but can take months or sometimes years to complete. Security is paramount on army bases and the process of getting daily access for a building team for several weeks can be very time-consuming and frustrating. Temporary buildings are quick and easy to install, and most structures can be built and ready to use within a few days. Temporary buildings for army bases offer a flexible way of paying, so that if you only need it for a short time you can rent a structure, or if you need it for long-term use, then it would be more financially sensible to purchase outright.
Temporary buildings for army quarters are the perfect solution to gaining extra space within a matter of days. Each structure can be bespoke made, so it can be an extension of an existing building on site, or it can be an extra structure. Each temporary building can also be customised to suit your needs, whether you need it to be fully insulated, have loading bays, or have UPVS walls rather than steel clad panels, we can build your structure exactly how you need it. Temporary buildings which have been fully customised for the client are still a cheaper alternative than building on site. If you decide to rent and then realise you need the structure for longer, we can look at amending your contract time. If you are planning a site move, we can dismantle the building for you and erect it on the new site.
The Best Solution for Armed Forces
As armed forces grow and expand, the requirement for extra space on site is always needed. The freedom and flexibility that temporary buildings for hire offer are becoming more and more popular at an affordable cost which is an easily affordable solution. Reducing any costs in developing additional space is an effective way of increasing the potential for even further expansion. Temporary buildings for hire are extremely cost effective when you compare the costs of either building more permanent buildings on site, or moving your business to another site:
• Hiring is Affordable: Temporary buildings for hire offer you an affordable rate that can spread over the year. A monthly payment plan is agreed at a reasonable cost, meaning that there are no hefty charges incurred on the business while you are progressing.
• Flexible: Nobody knows what the future holds, so contracts are flexible and can be amended. If you decide that you need your temporary building for a longer period, the fixed term can be adjusted.
• No Additional Costs: Temporary buildings for hire give armed forces the stability and security they need for the financial future. Building on site or moving premises can take up a lot of capital, whereas hiring can be an easy and affordable solution.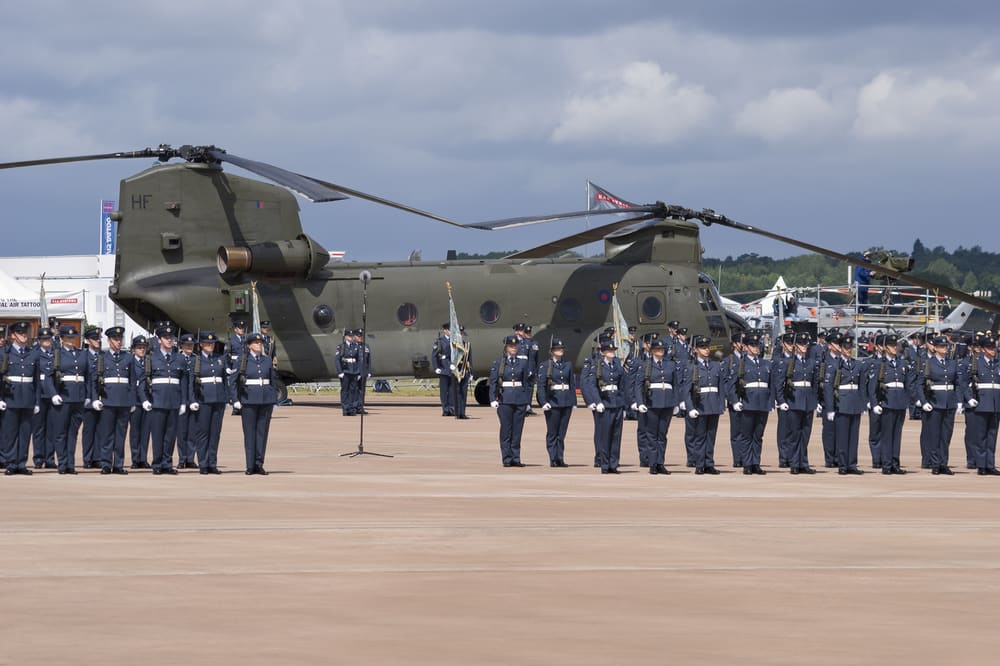 Why Are Armed Forces Opting for Temporary Buildings?
The armed forces are often needing quick solutions at an affordable cost. Temporary buildings are not only inexpensive but can be agreed, customised and erected on site within a few weeks. A permanent building on site can take months or years of planning with changeable impending costs that require capital. As industries are becoming more and more competitive, there is a need for short-term cost-effective solutions, therefore temporary buildings for hire are a good concept to resolve the need for expanse and more space. Temporary buildings and warehouses are also designed specifically for the army base with many options in materials to suit their requirements. Structures can be adapted for insulation, non-insulation, walls and panelling and can have loading bays if required.
What Other Sectors Use Temporary Buildings?
Any business can utilise a temporary building for whatever they need it for. The structures are durable and can be customised to suit company requirements, so there is no fixed type of consumer or typical industry. Here are some examples of sites that temporary buildings are used for:
• Farming: Storage for machinery and coverage for livestock.
• Commercial Use: Car showrooms, garden centres, supermarkets etc.
• Seasonal Use: Extra warehousing for seasonal products, storage, commercial use.
• Manufacturing: Warehousing, storage, assembling, distribution.
• Transport: Secure coverage, loading bays, operations.
Long and Short-term Requirements
Even though temporary buildings are labelled as 'temporary', it does not categorise them as a short-term option only. Indeed, temporary buildings can be used as a long-term solution if required. They are built from strong, durable, lightweight materials which are designed to last for up to 30 years, so they can certainly be thought of as a long-term solution for any company. Temporary buildings for hire are a good alternative and because they are so quick to construct, they are being used by the armed forces as a cheaper substitution to permanent buildings because they are an affordable and speedy solution. The benefit of a temporary building also is that as your base expands, the temporary structure can be adapted for your requirements along the way. If there is a need for extensions or more structures, then temporary building companies have the flexibility to meet your requirements.
The Quick Solution
Many only realise they need extra space when they are bursting at the seams. If your base were to accept even more troops on site or more responsibilities, then this could potentially be a major issue when you need additional space. Hiring a temporary building is a fast way to resolve any issues in a need to increase space and is the ideal solution that is quick, reliable and secure. Contracts are flexible and affordable, making the desire for extra space a hassle-free alternative. To discuss your needs, give us a call today and we will advise you of the best and most cost-effective solution.